About us
PODi  Oceania E Mobility Distribution
PODi NZ Limited is part of the PODi Group (French Polynesia), the Oceania distributor of Husqvarna Bicycles & R Raymon German Performance Bikes. 
We partner with e-Bike specialist Stores around New Zealand, to deliver our range of German-engineered e-Bikes to you. Our aim is to ensure you receive the best possible technical support and advice around your e-Bike investment. Along with complete after-sales service. 
If you are looking for the next level eMobility solution, then you will find the perfect ride in our collection of high quality e-Bikes.
To inquire about our e-Bikes contact your nearest specialist  NZ Dealership here, or call us.
(If you are interested in selling our Bikes, call Mark on 021 654 351) 
The PODi Team (Climb to the peak of "Le Mont Marau", Tahiti. Alt 1493m)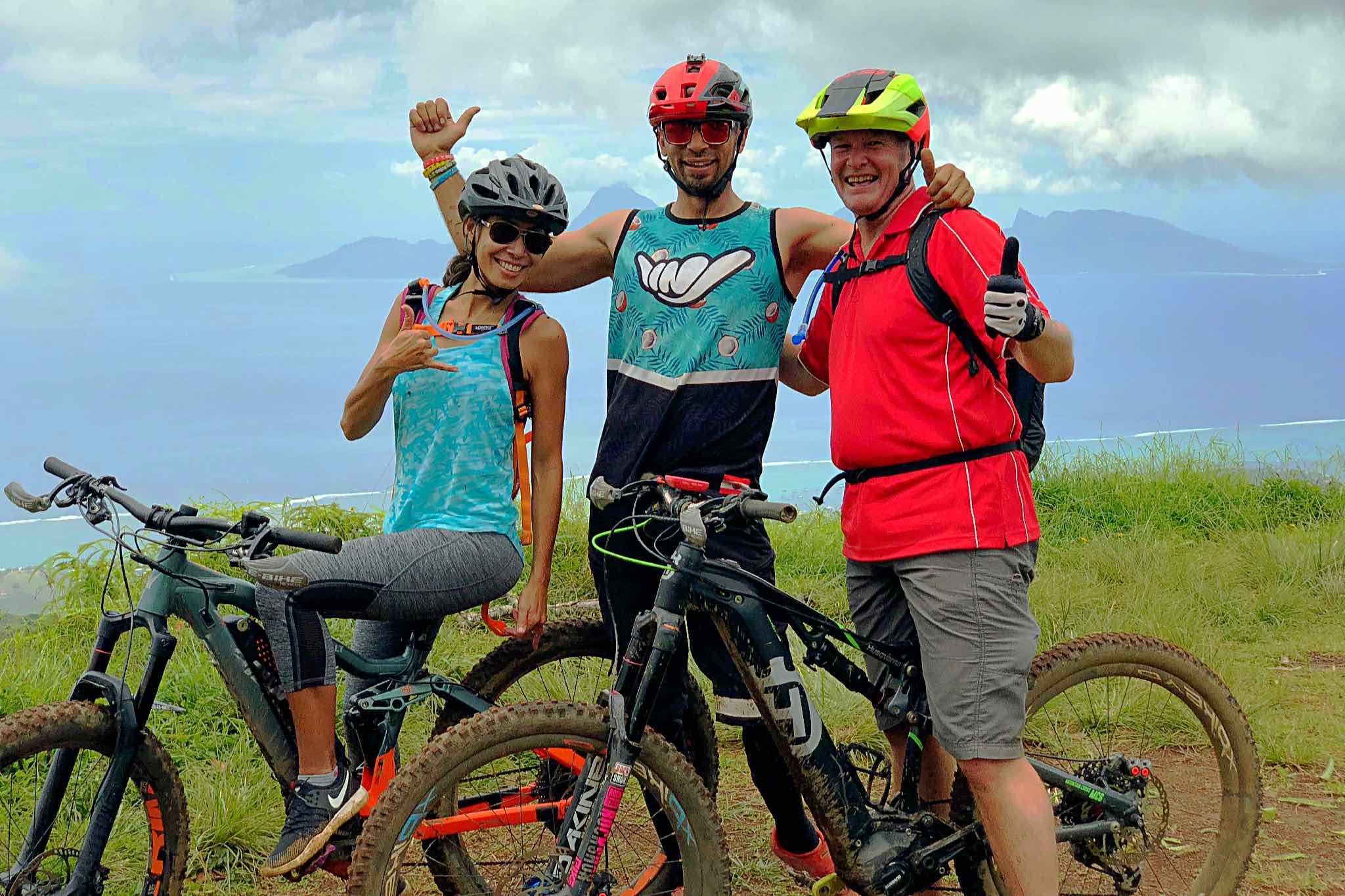 Mark Hutchinson – Manager NZ / Director (Right)
Based in Auckland, Mark looks after our NZ distribution & sales. Mark takes care of our Key Dealer partnership relations, and after-sales support, throughout New Zealand.
Aurelie Béchonnet Prak - PODi Group Co-Founder (Left)
Aurelie is in charge of online support, shipping, logistics and finance/administration for the Oceania region, based in our headquarters in French Polynesia.
Mehdi Gabrillargues - PODi Group Co-Founder (Middle)
Mehdi is our Technical whizz, having raced as a Professional Works eMTB rider.
Mehdi brings a world of hands-on technical experience to our Kiwi team.
Join our Mail list to learn about our latest bike news and details of new arrivals. 
The Bike - A Husqvarna Limited Edition Mountain Cross with some 'Mehdi enhancements'